Fraunhofer IZM named "Research Institute of the Year"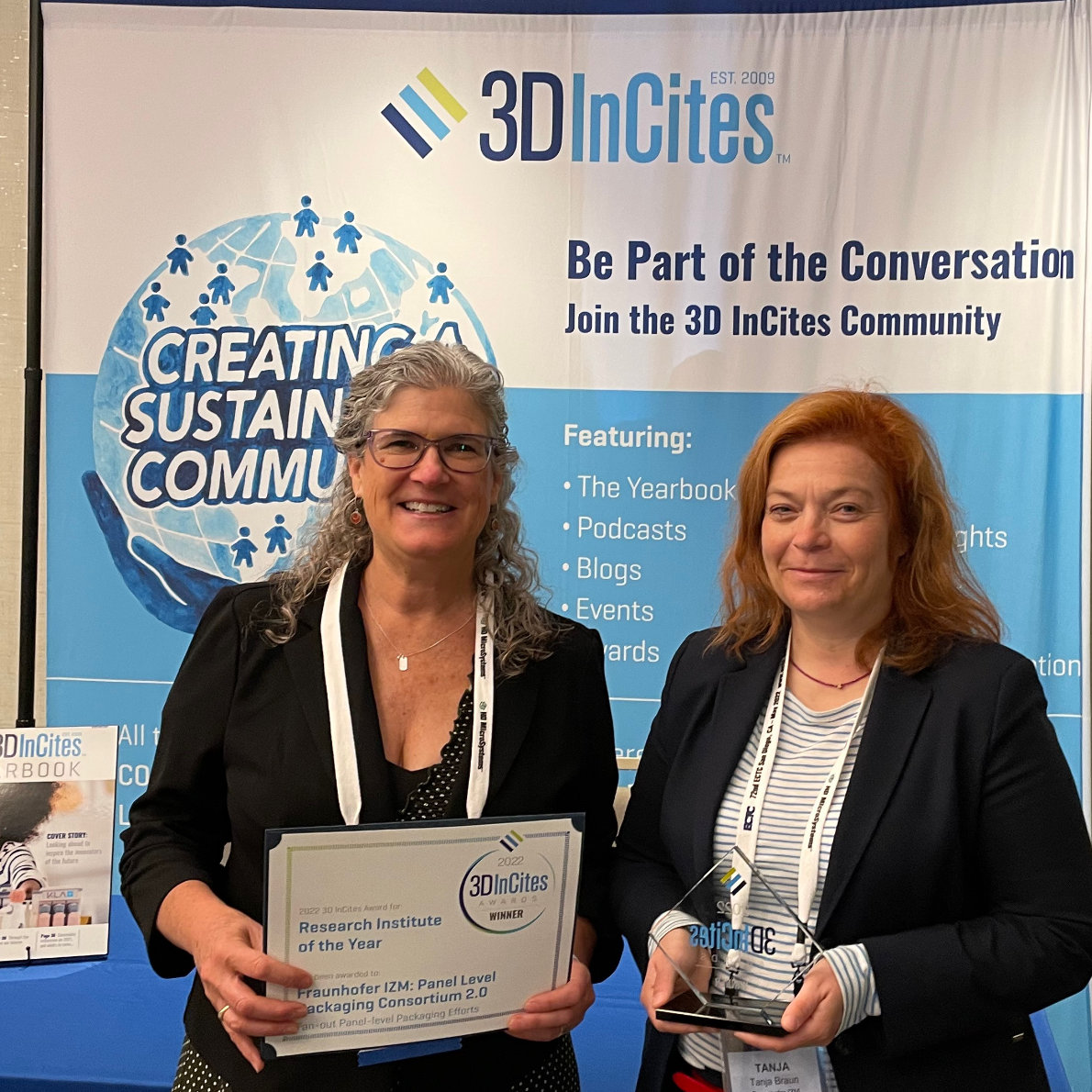 Fraunhofer IZM is happy and proud to receive 3DInCites award for the second time after 2018. Every year this award honors researchers and institutions for outstanding work in the field of hetero system integration of semiconductors.
Fraunhofer IZM has been named Institute of the Year for its pioneering research in panel level packaging. Within the "Panel Level Packaging Consortium 2.0" project, the institute has teamed up with industry-leading companies from various countries to develop PLP technologies that can also be used in industrial mass production. The second consortium is set to run until 2022 and focuses on die-placement and embedding technology for ultra-fine line wiring down to 2 µm line width and a potential of up to 1 µm.