Jury impressed by the professor's transdisciplinary sustainability research
Melanie Jaeger-Erben Wins Transformative Science Research Prize
The Transformative Science research prize, endowed with 25,000 euros, has now been offered three times by the Wuppertal Institute and the Zempelin Foundation in the Donors' Association for the Promotion of Humanities and Sciences in Germany (Stifterverband). This year's winner is Prof. Dr. Melanie Jaeger-Erben, Head of Transdisciplinary Sustainability Research in Electronics at TU Berlin. The jury was impressed by her transdisciplinary profile, along with her scientific work at the interface between politics and society. The award ceremony will take place on 17 March 2020 as part of the Darmstadt "Tage der Transformation" (Transformation Days) at the Schader Forum.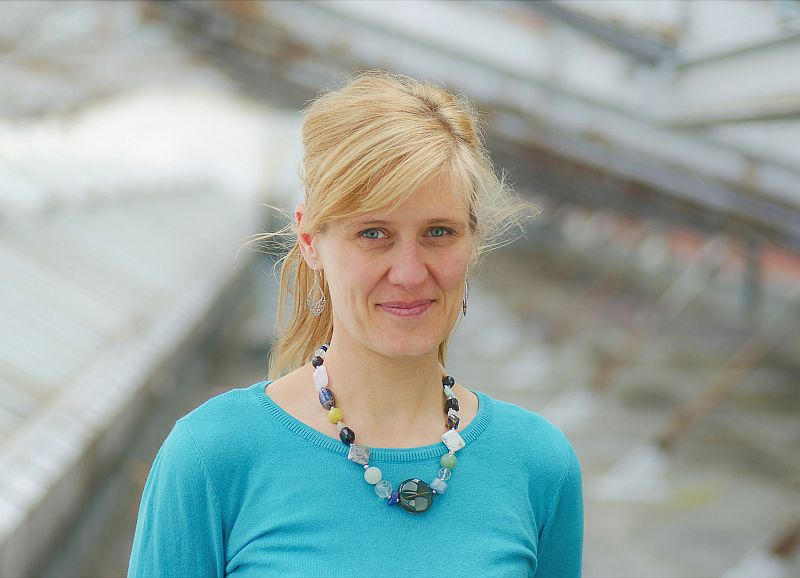 Wuppertal, 23 September 2019: In transformative science, inter- and transdisciplinary methods are used to spark and scientifically support social impetus and engage civil society. This year's research prize focused on the people and research teams whose scientific work has influenced processes of social change and who can be expected to continue their outstanding transformative research in the future as well.
Professor Melanie Jaeger-Erben convinced the jury with her impressive inter- and transdisciplinary profile, her academic track record to date and her ability to apply innovative transdisciplinary methods to the latest sustainability research topics. She has been named the winner of this year's 25,000-euro Transformative Science research prize.
Pleased to have had her work recognised in this way, Melanie Jaeger-Erben commented, "I will probably use the prize money to intensify our work on an effective public platform aimed at promoting the idea of a transformative and inclusive circular society."

About the winner
Melanie Jaeger-Erben has been Head of Transdisciplinary Sustainability Research in Electronics at TU Berlin since June 2019. Her work focuses on consumption and social science technology research as well as social innovation and change. She is particularly involved in devising strategies for promoting sustainable production and consumption systems. She has led the junior research group on Obsolescence as a Challenge for Sustainability at TU Berlin since July 2016. The group's work is focused on examining the phenomenon of obsolescence from social, economic, engineering and legal perspectives. As the throwaway culture associated with excessively short lifespans for electronic devices causes serious social and ecological harm, the junior research group of TU Berlin and the Fraunhofer Institute for Reliability and Microintegration (IZM) is working under Prof. Dr. Melanie Jaeger-Erben's lead to develop strategies designed to promote more sustainable production and consumption.
The scientist studied psychology and sociology at the Universities of Göttingen and Uppsala (Sweden) and completed postgraduate studies in qualitative social and educational research methods at the University of Magdeburg. She obtained her doctorate in sociology at TU Berlin in 2010. As an expert advisor to Ellen Matthies, Melanie Jaeger-Erben was part of the scientific staff for the German Advisory Council on Global Change (WBGU) from 2013 to 2016.


The seven jury members
Prof. Dr. Claudia Hornberg
University of Bielefeld, Faculty of Health Sciences; Environment and Health
Prof. Dr. Heike Köckler
Hochschule für Gesundheit (University of Applied Sciences), Dean of the Department of Community Health, Professor for Social Environment and Health
Prof. Dr. Jasmin Mantilla-Contreras
University of Hildesheim, Institute of Biology and Chemistry; Ecology and Environmental Education
Prof. Dr. Wolfgang Marquardt
Chairman of the Board of Directors of Forschungszentrum Jülich Research Centre
Dr. Volker Meyer-Guckel
Donors' Association for the Promotion of Humanities and Sciences in Germany (Stifterverband), Deputy Secretary-General and member of the executive board, Head of Programmes and Funding
Prof. Dr. Roland Scholz
Danube University Krems, Chief Senior Scientist and visiting professor in the Department for Knowledge and Communication Management

Dr. Steffi Ober
Initiator and Head of the Forschungswende civil society platform
About the research prize
The Transformative Science research prize focuses on all forms of research that inspire social impetus and promote social change, thereby engaging civil society. Transdisciplinary research design plays an important role in this process. The research prize is endowed with 25,000 euros. The money goes to support the winners in implementing their project ideas in the field of transformative science. In addition to the prize money, the winning team also receives a sculpture forged from the steel rails of the Wuppertal suspension railway – the Schwebebahn – constructed in 1898.