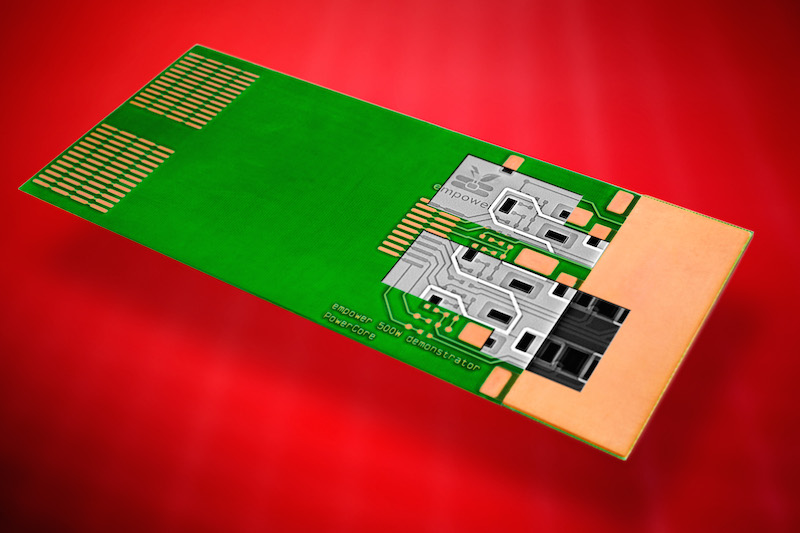 PCB-Embedding technology in an established approach for the miniaturization of electronic systems and modules. Different industrial printed circuit boards have been offering embedded products for some years.
In PCB embedding, electronic components are embedded into the built-up layers of a typical printed circuit board. This allows for highly compact electronic systems to be made. Components are embedded either in a single or into multiple layers of the PCB build-up with an optimized three-dimensional interconnection architecture.
Depending on the available components (semiconductor chips or components in packages) and their respective connectors, different strategies can be applied for the embedding. The highest degree in miniaturization and performance is achieved by embedding of bare dies (semiconductor chips without package). On the other hand, packaged components, as commercially available, can also be embedded into the built-up layers of the printed circuit board. In this manner, highly compact and robust systems with optimized interconnection architecture can be created.
New application fields for embedded build-ups are explored at the Fraunhofer IZM by the fabrication of functional prototypes: examples have been made in the fields of medical, industrial and consumer electronics. The focus is typically on miniaturization, high reliability and the improved electrical performance of embedded-modules.
The future potential of PCB embedding technologies is explored and demonstrated in numerous public-funded research and development projects. Current topics include the embedding of power electronic components (bare die as well as packaged), with the emphasis on highly robust electrical interconnection techniques such as sintering and strategies for improved thermal management.