Rolf Aschenbrenner honored with European SEMI Award
Rolf Aschenbrenner, deputy director of the Fraunhofer IZM, has received the European SEMI Award for 2016 for his contribution to 3D integration technologies. He was presented with the award by SEMI Europe president Laith Altimime at the SEMI Industry Strategy Symposium in Munich, on March 6, 2017.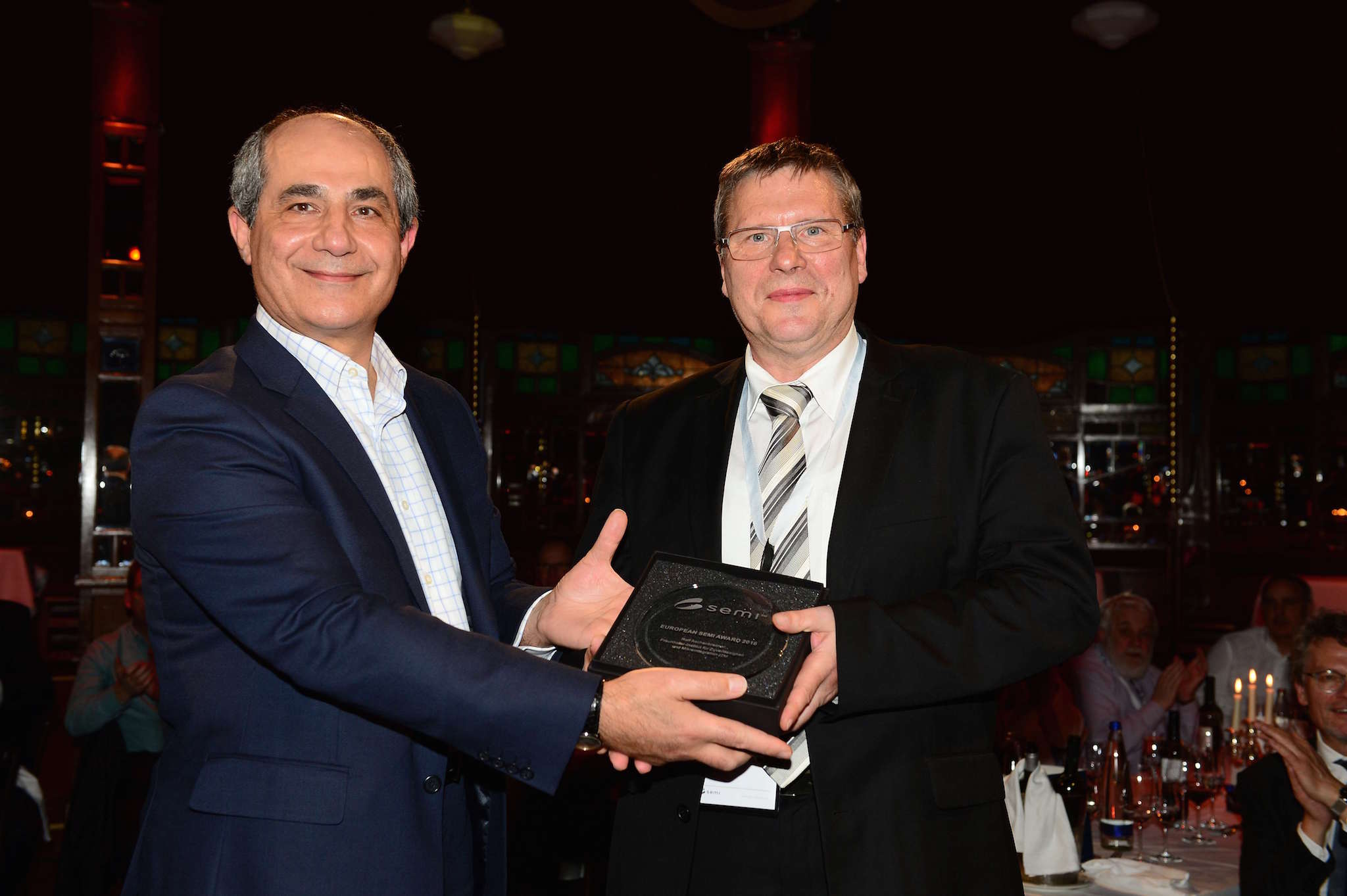 Aschenbrenner shares the honor with two long-standing cooperation partners of Fraunhofer IZM – Eric Beyne from imec in Belgium and Gilles Poupon from cea-LETI. While Beyne and Poupon pursue a more silicon-based approach to 3D integration, Aschenbrenner is widely recognized for his work in the field of assembly for embedding and panel level packaging technologies.
"While the industry recognizes that SEMI Members imec, Fraunhofer and CEA-Leti are leaders in packaging technologies, the contributions of Rolf Aschenbrenner, Eric Beyne and Gilles Poupon and their teams are groundbreaking and advanced the semiconductor industry," says SEMI Europe president Laith Altimime.
The three winners were nominated and selected by peers within the international semiconductor community in recognition of outstanding contributions in the field of 3D Integration.
Rolf Aschenbrenner received a B.Sc. in mechanical engineering in 1986 and an M.Sc. in physics in 1991 from the University of Giessen. In 1994, he joined the Fraunhofer Institute for Reliability and Micro-integration in Berlin (IZM), where he is presently head of the department for chip interconnection technologies, and deputy director of the institute. He served on various committees, and in 2013 he received the IEEE CPMT David Feldman Award.